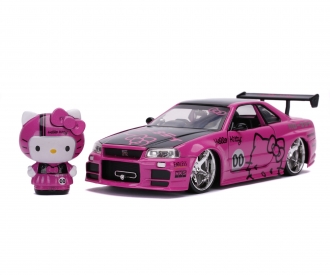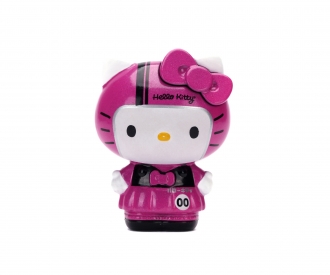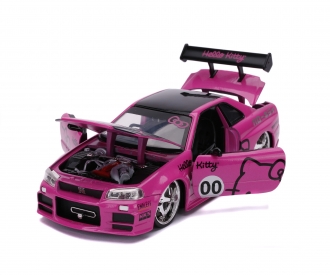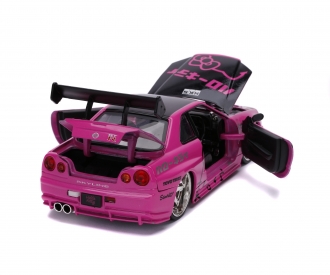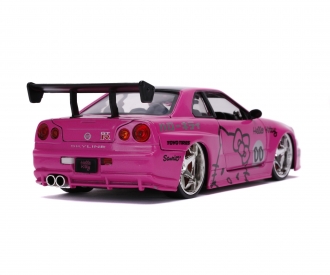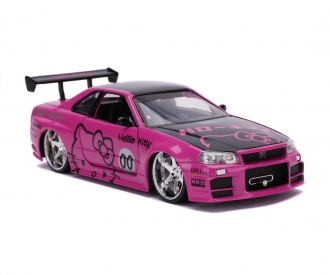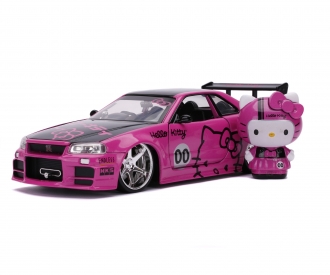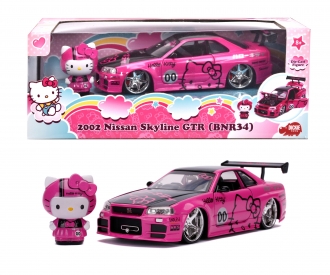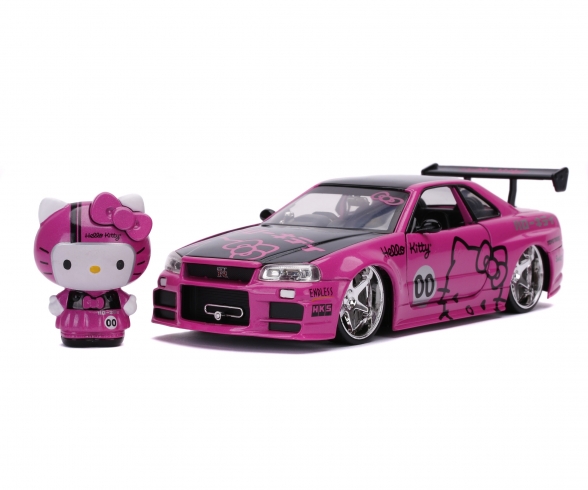 New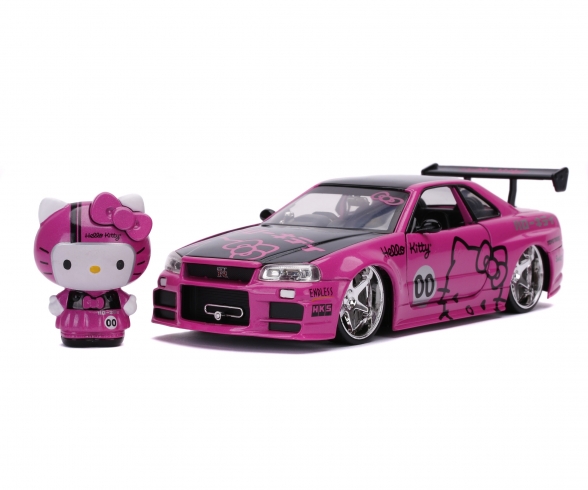 Quantity:
1
2
3
4
5
6
7
8
9
10
11
12
13
14
15
16
17
18
19
20
21
22
23
24
25
26
27
28
29
30
Hello Kitty 2002 Skyline GT-R R34 – 1:24 Die-cast toy car with Hello Kitty figure, for children aged 8 and above, modelcar, pink

• Pink dream – Sporty car with striking spoiler, large air vents and low suspension – in a pink, Hello Kitty-themed design!
• 1:24 scale – The car is designed based on the original vehicle, including the chassis, air vents, paintwork, rims, decals, stunning spoiler and other details.
• Wide range of functions – The doors, boot and bonnet can be opened and provide a view of the interior and engine compartment. The vehicle also comes with a premium Hello Kitty die-cast figure with a helmet and hair ribbon.
• The ideal gift – Suitable for children aged 8 and above, the Nissan Skyline with a Hello Kitty design makes a perfect gift for young car fans or model collectors of any age.
• About Dickie Toys – The vehicle brand for children! We always have the same goal in mind: to make children smile. Unpack your toy and let the fun begin!
Hello Kitty 2002 Skyline GT-R R34 – Cult drift car meets
cult cat Make your little one's dreams come true with this speedy sports car, or add a new eye-catcher to your collector's cabinet.

On your marks, get set, go!
In addition to an original exterior design, the car doors, boot and engine compartment can be opened to reveal the intricately designed interior. The nostalgic design will remind you of the film series "Fast & Furious". The car also comes with a premium Hello Kitty figure as well as matching Hello Kitty stickers in pink.
Ideal as a toy car or new addition to your model car collection Sporting a striking pink design, the Nissan Skyline GTR from Dickie Toys is a must-have for all Hello Kitty fans and model car enthusiasts. The 1:24 scale model makes an ideal collector's item, and is also suitable for children aged 8 and above thanks to its robust design.

Warning! Not suitable for children under 3 years due to small parts. Choking hazard!