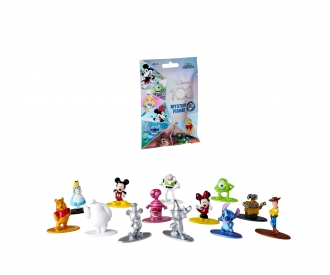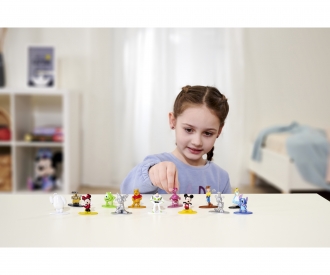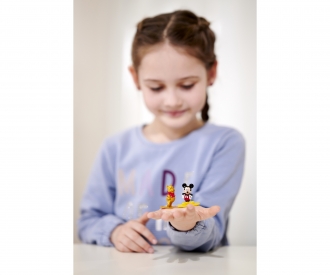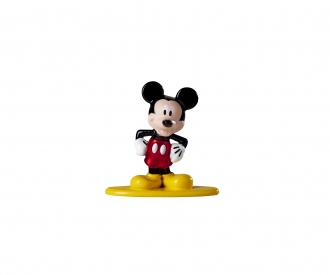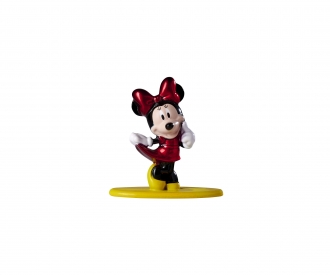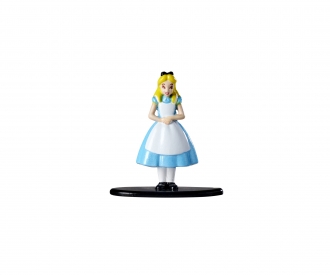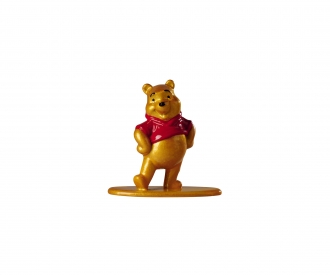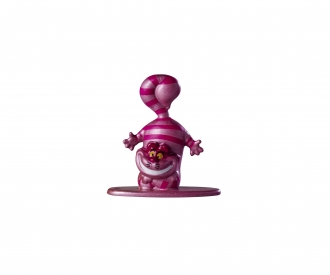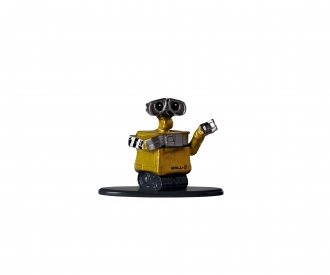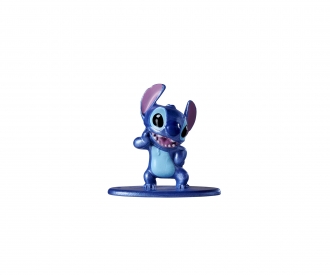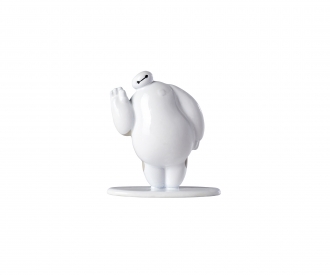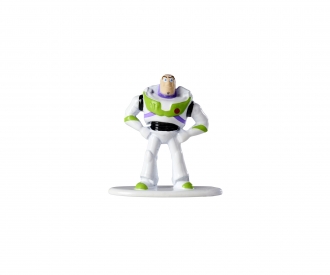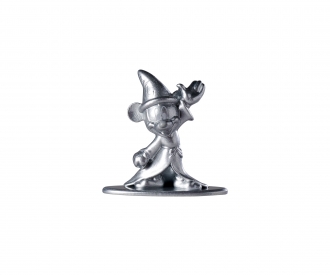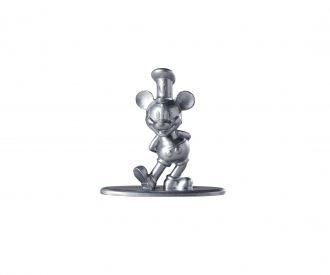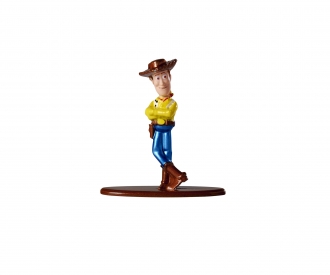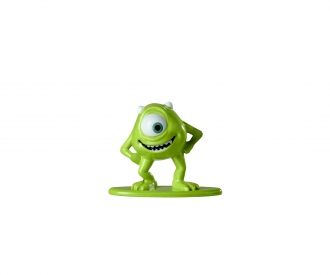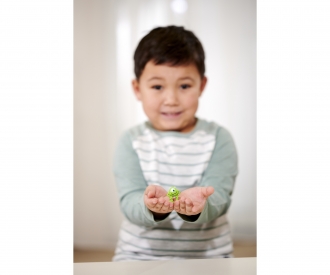 https://video.simba-dickie.com/embed/de/disney100-nanofigures-jadatoys/?autoplay=1&quality=720p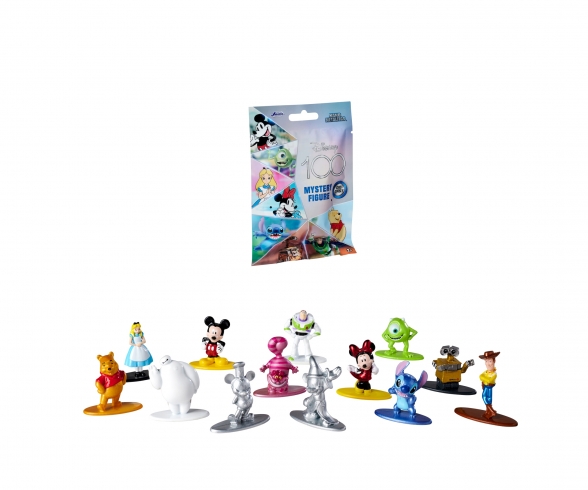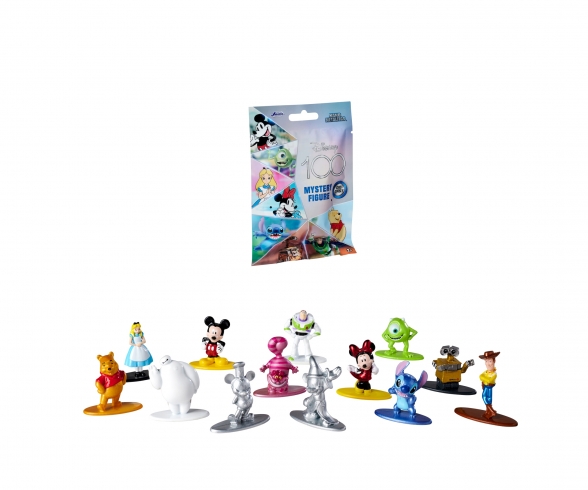 Disney 100 Blind Pack Nanofigs, 13-asst.
Article number: 253071009ONL
Age recommendation: from 6 years
Attention! Random selection in stock - no model and color selection possible
Quantity:
1
2
3
4
5
6
7
8
9
10
11
12
13
14
15
16
17
18
19
20
21
22
23
24
25
26
27
28
29
30
Delivery time 1-3 working days within Germany
Product information
Jada Toys Disney (1 pc) - Mystery collector's figure from 13 Disney figures, nano die-cast figure (4cm) for children aged 3 and above, series 1 of the Walt Disney centenary edition
Premium "Disney 100" die-cast figure (1 figure per pack)
• Package contents: 1 Disney figure
• Size: approx. 4cm
• Material: Metall (die-cast)
• Recommended age: 3 and above
Note: The figures are shipped at random.
Anniversary edition: Popular Disney collector's figures to mark the 100th anniversary of Walt Disney This anniversary-themed set comprises unforgettable characters from the past 100 years of Disney, including cartoon classics such as Mickey und Minnie Mouse, the popular Toy Story heroes Woody und Buzz Lightyear, and characters from strange worlds such as Alice in Wonderland, Stich and WALL-E.
The 13 figures include:
• Mickey Mouse
• Minnie Mouse
• Winnie-the-Pooh
• Woody
• Buzz Lightyear
• Stitch
• WALL-E
• Baymax
• Alice in Wonderland
• Cheshire Cat
• Michael Wazowski
• 2 exclusive figures
Mystery collector's figures from Walt Disney Which Disney figure is hidden inside the pack? Will you drop lucky and find one of the rare exclusive figures? Try your luck and find the entire collection! The 4cm toy figures feature a premium metal design and make great toys or collector's items for Disney fans of all ages. Jada Toys – Toys and collectibles inspired by Hollywood heroes Batman, Fast & Furious, Harry Potter, Marvel, Minecraft and Transformers: Discover the Jada Toys range of model figures and vehicles from famous Hollywood movies! As a leading manufacturer of Hollywood action figures and model vehicles, we have been creating high-quality, intricately detailed collectibles for over 20 years.

Warning! Not suitable for children under 3 years due to small parts. Choking hazard!
---
Product details
• Popular Disney heroes - Released to mark the 100th anniversary of Walt Disney, this special set consists of 13 famous Disney Pixar characters - officially licensed and designed as collector's figures.
• 1 of 13 figures - Each mystery pack contains 1 of 13 Disney Pixar toy figures (e.g., Micky Mouse, Minnie Mouse, Winnie-the-Pooh, Woody, Buzz Lightyear, Stitch, WALL-E, Alice or Baymax).
• Includes 2 exclusive collector's items - To increase the sense of suspense and surprise, the 13 Disney characters also include 2 rare figures with an eye-catching silver design.
• Premium die-cast figures - Designed for children aged 3 and above, each of the 4cm miniature figures is made from durable metal and makes a great toy or gift for Disney fans.
• Jada Toys - Bring Hollywood heroes into your own home: As a leading manufacturer of Hollywood action figures and vehicles, we make detailed models of your favorite movie stars.